Howdy all and HAPPY MONDAY! I hope you had a GREAT weekend and were able to come to Garth's festivities! Did you have a SPOOOOOKtacular time?!!?

I had A BLAST seeing all of the "literary pumpkins"! Students did a TERRIFIC job and it is so neat seeing all of their creativity exposed.
MATH:
We rewound our focus for a day and went back to two-step word problems because that is an area in which the students have much difficulty. It is hard for them to decipher what a question is asking them to do and/ or solve. We practiced with several different types of word problems and listening to the numbers and mathematical power words.
HOMEWORK: none
READING:
Students are learning about the upcoming election and why we vote. Everything in reading this week will be nonfiction about our country and the election of our presidents.
HOMEWORK: READING LOGS!
PM ACTIVITIES:
We finished reading our class's chapter book,
Breathe,
and it was just in time for Halloween! Students have L-O-V-E-D hearing me read this book and have listened intently. It has been absolutely INCREDIBLE experiencing their excitement!
Students also completed their spelling practice for today as well as an additional word problem practice sheet for math.
**We will

NOT

be having a Fall Party and students are NOT permitted to wear costumes to school.
**The weather is verrrrry cool this week so it is important that your child comes to school appropriately dressed in coats and jackets in case we go outside for recess.
**There is NO school next Tuesday, November 6th in honor of Election Day -

GO VOTE!
Have a marvelous Monday!
xoxo,
Mrs. Thomas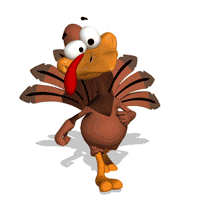 Thanksgiving is 3 weeks from Thursday!!!