The students began the day by creating a journal entry about Mass expectations because...
Today was our first day of MASS! I had to tend to an issue with my 3 year old (he's fine, no worries) but Mrs. Simon says our class was wonderful! YAY!
After Mass, I was still tending to Jack so Mrs. Simon had both classes conclude the second portion of our
Math
pre-assessment for this year. She is finishing the grading of these and I should have the results by tomorrow morning. This is extremely helpful to me in seeing what the students remember from 4th grade math and/ or already know about 5th grade math and I can better meet their learning needs.
HOMEWORK: Simple Solutions #s 1, 2, & 3 are due TOMORROW
After lunch, we had
LANGUAGE ARTS: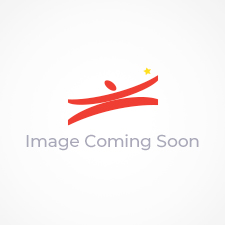 This is the book I'm using, but obviously, the grades 3-6 version
We began with our First 30 Days of School Routines and Rituals as we learn about whole-group Reading workshop. The students went through this in its entirety last year as 4th graders and it's imperative we do it again as 5th graders so they are cognizant of my expectations of rituals and routines in this process of reading workshop and instruction.
THIS
PowerPoint is a training PowerPoint for teachers demonstrating the importance of the process through our Benchmark Literacy series. We are learning about getting ready for whole-group instruction, good listening habits, the concept of reader's workshop, the rules for reader's workshop, turn-and-talk, when and how to share, and responses and questioning which is perfect for our Loser activities that I've had linked to the blog for some time now!
We then completed an activity as we get in the critical thinking mode for journaling in our writing time (and also to build camaraderie amongst ourselves as critical thinkers and problem solvers) called, Ranking Survival Supplies. They LOVED this activity and INSISTED that I post it here on the blog to do with their parents at home (let them explain it to you). I then had them journal about why they think I had them do this activity in Writing and how it could tie into Language Arts (writing a narrative story, using first-person, creating characters, dialogue, using emotions, etc.)
SCIENCE:
Students wrote numbers on their notebooks and glues different rubrics and how-to's on their reflections.
HOMEWORK: decorate notebook (due Monday)
SOCIAL STUDIES:
Students worked on Science
HOMEWORK: none
RELIGION:
Students again discussed proper Mass behavior and worked on quilt squares about themselves.
HOMEWORK: decorate notebook by Monday
Some LOVELY LADIES (Elizabeth R., Abby, Isabela, and Molly P.) made us a FABULOUS Birthday board! Thank you SO MUCH girls! It is BEAUTIFUL!
Have a thrilling Thursday evening!
xoxo,
Mrs. Thomas
P.S., Have I told you how much I LOVE your kiddos?!? :)
Dirty little iPad stealers...