Happy Friday all! TGIF! And let me say, I STILL cannot believe that it is NOVEMBER....holy cow!
We had a bit of an adjusted scheduled today because we had a guest during Arts&Humanities. Thus, our class had math as usual, but then they went to Mr. Featherston's for reading and left after 30 minutes to hear our speaker...then went back to him for another 40 minutes to complete their reading lesson.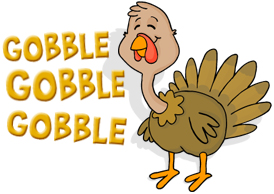 We took our timed tests and WOWZA, in only 3 days of doing them, I am already seeing an ENORMOUS difference! Students are really doing so, so much better!!! Please see some links below for some multiplication drill practice.
HOMEWORK: complete 1 timed test on your level in which you've been working (3min.)
Links for Multiplication Practice
(click the site label to be taken directly to the link)

:
Students completed their election activities with Mr. Featherston
HOMEWORK: none
Visit the links here for some extra activities about the election:
I hope you have a wonderful weekend! Remember, multiplication projects for 2s, 5s, and 10s are due by Friday November 9th. Also, there is NO school on Tuesday, November 6th for ELECTION DAY..GO VOTE!!!!
XOXO,
Mrs. Thomas
Thanksgiving is only 20 days away!!!
That's only 11 school days...ahhhhh!!!!