It's fiiiinally Friday, folks! I wonder who's as excited to see the weekend as I?!? Whew, we made it.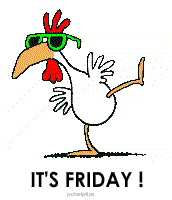 READING:
We finished working on the roles that compose a Literature Circle using the practice book, The Courage of Sarah Noble. Students did an AWESOME job as we learned that good readers make pictures in their minds to visualize what they're reading. Students can draw absolutely anything they please as it pertains to their understanding and visualization of the story at hand. We had a great time sharing our mental images!
HOMEWORK: none
MATH:
Learning Target: 1) I can identify place value up to billions. 2) I can represent numbers in words, standard form, and expanded-form.
We reviewed our homework from last night and learned about representing numbers through the expansion of their place-value. For example, in the number 54,792, there is a 5 in the ten-thousands place which means there is 5 groups of ten thousand, or (5 x 10,000) which equals 50,000. Students are used to simply stopping at each place-value and writing the expanded form as 50,000 + 4,000 + 700 + 90 + 2, but not really considering WHY they would write out 50,000. To that, I say "no, no, no", we are BIG 5th graders and must principles of algebraic concepts and emphasize that 50,000 = 5 groups of ten-thousands. Thus, the students learned how to write out expanded form like this: (5 x 10,000) + (4 x 1,000) + (7 x 100) + (9 x 10) + (2 x 1) = 54,792. They began workbook page 2 in class. Also, here is the
PLACE-VALUE SONG
the kids love :)
HOMEWORK: none
LANGUAGE ARTS:
We completed a RAFT project from the beginning of the week, writing friendly letters, and grammar skills as well.
HOMEWORK
: none
SOCIAL STUDIES:
HOMEWORK: none
RELIGION:
HOMEWORK: none
SCIENCE:
Students went over their Chapter 9 vocabulary.
HOMEWORK: none
Have a wonderful, blessed weekend...and stay COOL (my goodness, it is supposed to be H-O-T!)
xoxo,
Mrs. Thomas