Aloha! I hope you're well and wonderful on this Wednesday! Today, we had our staff Christmas lunch hosted by our PTO and it was just LOVELY! Thank you so, so much for all you do for us teachers- we are certainly spoiled by you and your willingness to support us through every endeavor within the school year and beyond! Thank you, thank you, thank you!
With that said, our schedule was a tooch off today since I was gone from the classroom from 11:30-1 and had to adjust our schedule accordingly (you will see this in our day's activities)...BUT, I did get to keep our sweet homeroom babies all afternoon and that is always a nice treat! I LOVE, LOVE, LOVE alllllll of my 5th grade babies, but sometimes it is nice to spend some QT with your homeroom cuties, ya know?!?
ADVENT DAY 10 (Wednesday, December 10th, 2014):
1)
Make a top ten list outlining your ten favorite aspects of Christmas.
2) Brainstorm a list of holiday traditions.
LANGUAGE ARTS BLOCK/
MATH:
We completed our
MATH
Division summative assessments from Monday. Poor kids barely had any time because we had a flip flopped schedule then, so now, we had to use our reading time to work since we did not have math class in the afternoon. Thus, everyone should be finished with the test and ready to put long division behind them (chalk that subject up to a learning success, please!) and move onto FRACTIONS!!! Can I get a WHOOOOO-HOOOOOO?!?
I gave them a good 60 minutes for MATH, and then we spent the remainder of class completing our Christmas stories/ books from Library time in which they've been focusing and working upon with Mrs. Pfeifer.
HOMEWORK: complete division error sheet (MATH); Literature Circle readings/ roles due TOMORROW
SOCIAL STUDIES/
SCIENCE:
Students took notes about Incas, Aztecs, Cortez, and Pizzaro
Science activities were completed during our Afternoon activity time for Mrs. Schleg
HOMEWORK: T-chart comparing and contrasting how Pizzaro treated Incas and how Cortez treated the Aztecs if in complete in class
MATH:
SEE ABOVE for class happenings...
HOMEWORK: Complete Division Error Sheet (coming home today); and

REMINDER:

MATH 2 ONLY: Grocery Store Prices Project due THIS FRIDAY (Dec. 12th)
HOMEROOM ACTIVITIES:
Students had some Advent activities and other Christmas themed work from Religion for Mrs. Schleg
Students completed their Advent Day 9 for me
Students completed their Advent Day 10 for me
Students worked on Science activities for Mrs. Schleg
Students worked on Long Division Error sheet (from Math time)
Students worked on their Christmas stories for Mrs. Pfeifer/ Library class time
REMINDERS:
**TODAY/ TONIGHT is Chick-fil-A day!
**Barnes and Noble Book Fair is Dec. 12th (we earn 20% of any purchase that uses a voucher which I've been attaching below each day and you can also find in Mrs. Zettel's weekly SMA newsletter email)
**Christmas parties - Dec. 19th (10:45 - 11:45 AM)
**Half-Day of school - Dec. 19th (Dismiss at 12:00 PM)
**Christmas Break - Dec. 22nd - Jan. 2nd (back at school Mon. Jan. 5th, 2015)
I hope your Wednesday evening is WONDERFUL!
xoxo,
Mrs. Thomas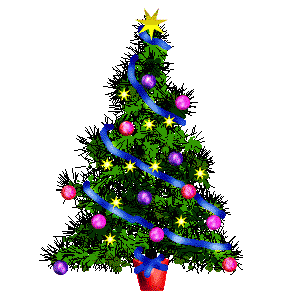 Christmas is 15 days from today and we only have 6 1/2 school days left in 2014!