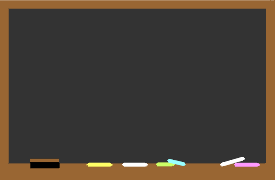 Hello all and HELLO DECEMBER and WELCOME BACK! I hope I am finding you well, wonderful, and rested after a fabulous break home with your families. I had an extraordinary break- it was so incredible to spend time with my entire family as I am truly blessed, but now, I am beyond thrilled to be back with my insatiable school babies. Oh how I missed them so!
Happy, HAPPY Birthday, Luke C from 5S! We hope you had the most wonderful day, you dynamic young man, you! Oh how we love you so!
We began our day by talking about OUR classroom's advent calendar and the reason for the season. All too often, the commercialization of Christmas creeps into our psyches and attitudes and we forget the meaning of the season: that our beloved savior was born, a true gift from God. Thus, we are focusing upon not what WE are getting for Christmas, but what WE can GIVE to others because gift giving and enriching the lives of others in a selfless way, is truly what Christmas is all about. Our classroom advent calendar focuses on just that: the spirit of giving and the spirit of spending time with the ones we love as that is truly what's most important. Each day, the students will have an assignment/ activity along these ideals.
This is what I love MOST about December and this time of year!


ADVENT DAY ONE: Monday, December 1, 2014:
Create a coupon book for your parents. Each page of the coupon book will have a chore or free gift (like a hug, or smile) that your parents can redeem. This is really a great stocking stuffer for your mom/ dad :)
LANGUAGE ARTS:
LEARNING TARGET: I CAN analyze and describe nature vs. nurture and their importance in gender roles.
I gave each student two sticky notes and instructed students to write one word on each note that they associate with being a boy and a girl. Next, I asked the students to come up to the board and stick the "girl words" on one side and the "boy words" on the other side and students then noticed the words used to describe each gender and how they differ. It was interesting to see how so many students came up with much of the same words to describe boys and girls. We used that to jump-start our discussion about gender stereotypes and why and how we are cultivated into these beliefs because
people have expectations about what it means to be a boy or girl.
In our book, Bridge to Terabithia, Jess and Leslie also encounter gender expectations, either in school or at home. However, both Jess and Leslie possess characteristics that go against many gender expectations. We answered and defended the questions, "Which of the words on the board describe Jess? Which words describe Leslie?"
Then, we read the Reading Passage, "Boys vs. Girls: It's Not Just In Your Head" to learn about gender roles and how they impact the lives of boys and girls.
Through this reading, we were learning about the process of textual analysis:
1. Read the passage title, introduction, and any captions.
2. Look at any pictures or photographs.
3. Read the first two sentences only.
4. Stop! Brainstorm what you think the text is going to be mostly about.
5. Read and label the Textual Analysis questions with the Concepts of Comprehension. Do not read the answer choices. Spend only a few seconds labeling each
question with the appropriate concepts of comprehension.
During Reading
1. Read the whole section of text that was assigned.
2. As you read, underline or highlight any information that may help you answer the questions.
3. Have students answer questions independently.
4. Use the process of elimination for any questions for which you are not positive of the answer.
After Reading
1. Prove all of your answers by underlining or copying evidence from the text.
2. Go back and check your work. Do your answers make sense? Can you prove each answer?
3. Share your answers with the group. Use text evidence to explain why you think an answer is correct.
I instructed students to carefully follow the steps for Textual Analysis to read the passage and answer the questions that follow. Students had to discuss and prove their answers after they were done. It was quite the insightful and critical thinking assignment and our class discussion proved most engaging and interesting!
HOMEWORK: Literature Circle readings and roles due Thursday, Dec. 4
Students reviewed the Scientific Method and took notes
HOMEWORK: Study Guide due Wednesday (on Edmodo); pre-test on Edmodo due Wednesday; test on Friday (Dec. 5th)
Students worked on chapter review.
HOMEWORK: complete chapter review; test is Friday with Study Guide being due Wednesday
LEARNING TARGET: I CAN divide numbers with larger divisors.
In this lesson, students use number sense and division and multiplication facts to estimate each digit in the quotient. If the partial dividend indicates that an estimated digit in the quotient is too large, students must try a lesser digit to correct the estimate. We began by completing a division problem of the day and then worked on division with divisors greater than 19 and less than 100. Students really had to apply the concept of compatible numbers in order to go through the steps of division. These larger divisors have been absolutely FREAKING them out, but nothing in the process of long division has changed, there is just an extra digit in the divisor. We utilized class time to tame those anxieties and practice, practice, practiced until their worries began to subside. I can't promise that they've been alleviated, but can promise that when following the steps of long-division, the students CAN do these problems!
Problem of the Day
notes on two-digit larger divisor division
HOMEWORK: complete 2-digit divisor worksheet (front and back). Due WEDNESDAY (Dec. 3)
Students read about Advent and made a calendar on the SMARTboard. Then, students each got a symbol to put on the Jesse tree.
HOMEWORK: none
First day back was a success! It is always incredibly difficult to get back into the swing of things after a longer break, but I was so very impressed with the students and their work ethics today. They were rocking and rolling with some major 5th grade concepts as we tackled tough, tough stuff.
**Dec. 10th - Chick-fil-A Day
**Dec. 16th - Preschool Christmas Program at 9:00 AM
**Dec. 17th - K-3 Christmas Program at 7:00 PM
**Friday, Dec. 19th is a HALF DAY of SCHOOL
**Christmas Break is Dec. 22nd - Jan. 2nd (school resumes Jan. 5th, 2015)
Tomorrow is RESOURCE DAY!
Have a marvelous Monday evening!
xoxo,
Mrs. Thomas
24 days until Christmas and 13 1/2 school days until break!