Hello all and HAPPY THURSDAY to YOU! It was a raunchy mess walking to Mass this morning, but we got over it in about 2 seconds of being inside and worshipping our Lord during this beautiful and touching time of Advent. What a truly awe-inspiring message in the spirit of the reason for this wonderful season!
**Several of our friends have typed their stories from our Day two of Advent that can be found and featured in the post below tomorrow's or by clicking the designated location on tomorrow's post**
ADVENT DAY FOUR (Thursday, December 4, 2014):
Make paper snowflakes to hang from the classroom ceiling. Cover one side in story elements of your Literature Circle chapter book (theme, mood, plot, characters, character relationships and conflict, setting). Cover the other side in character traits to describe one of the main characters.
LANGUAGE ARTS BLOCK:
We reviewed how to write an opinion piece and present our arguments/ reasoning for an argument in a clear and detailed manner and then completed our Unit 2 assessment over Realistic Fiction.
Upon completion, students got into their Literature Circles and completed roles from reading. THEN, they completed their advent activity of the day based upon those Lit. Circle books.
HOMEWORK: NEW Lit. Circle readings and roles assigned and due by NEXT Thursday, Dec. 11th, 2014.
SCIENCE:
Students took notes over energy.
HOMEWORK: TEST is TOMORROW (Fri., Dec. 5th)
SOCIAL STUDIES:
Students reviewed packet that they'll be using for guided notes throughout the next unit.
HOMEWORK: TEST is TOMORROW (Fri., Dec. 5th); ALL Vocabulary in Chapter 4 due MONDAY.
MATH:
LEARNING TARGET
: I CAN
use the order of operations to evaluate numerical expressions.
The rules for the order of operations are among the building blocks for algebraic thinking. The rules presented in this lesson are: 1) compute within parentheses first, 2) multiply or divide in order from left to right, and 3) add or subtract in order from left to right.
We tackled the algebraic concept of "Order of Operations". While this may sound hairy, scary, and super unordinary...it is actually quite unhairy, NOT scary, and verrrrry ordinary...and in a sense, a bit FUN! We watched
THIS
video that had an Order of Operations song; this
VIDEO
about PEMDAS (Parentheses, Exponents, Multiplication, Division, Addition, Subtraction); and
THIS
Study Jam about the concept. Students will be having MUCH practice with this concept throughout the upcoming units and it is applicable here at the end of this present one!
HOMEWORK: complete WORKBOOK page 38 (odd numbers ONLY); I will assign a chapter review to complete TOMORROW in preparation for the upcoming division assessment on MONDAY, Dec. 8th. ALSO, I passed out an Order of Operations sheet that will be graded as BONUS points on the upcoming assessment. This sheet is due by Monday.
Notes on Order of Operation from Class:
RELIGION:
Students took notes over the seasons and the day of the Advent calendar. They also looked at Advent around the world- today it was China and Hungary
HOMEWORK: none
SPECIAL NOTE:
Saturday (Dec. 6th, 2014) is the Day of St. Nick- thus, tomorrow we will be observing this day by sticking with our traditional shoes in the hallway ritual.
REMINDERS:
**Chick-fil-A day is Dec. 10th
**Barnes and Noble Book Fair- December 12th from 3:00-9:00 PM (we earn 20% from any purchase that uses a voucher!)
**Dec. 16th - preschool Christmas Program at 9:00 AM (our students will NOT be leaving class to attend this- this is just a reminder for parents of preschool children to attend)
**K-3 Christmas Program - Dec. 17th at 7:00 PM
**Christmas parties - DECEMBER 19TH (10:45 - 11:45 AM)
**Half-Day of school - December 19th (Dismiss at 12:00 PM)
**CHRISTMAS BREAK is Dec. 22nd - Jan. 2nd (Back at school Mon., Jan 5th, 2015)
Have a thrilling Thursday evening, Friends!
xoxo,
Mrs. Thomas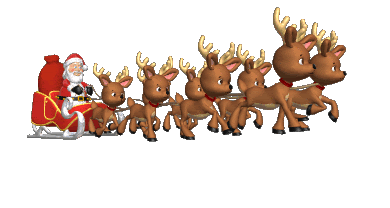 21 days until Christmas and only 10 1/2 school days left until Christmas Break!