Whew, we made it...Friiiiiiday! Maybe it is my pregnancy tiredness, maybe it's just because it's been the week after a break, or maybe it's just because it's been so dreary outside, but I felt like this was a suuuper long week that refused to quit. You?? At any rate, we're alive, we made it, and here we are, one step closer to the end of school in 2014 as we know it. Crazy, yes? 2015 is knock, knock, knocking on our classroom door...
Speaking of being at our door, it was St. Nicholas day here at SMA (the actual day of St. Nicholas is tomorrow, Dec. 6th)! We each put one of our shoes in the hallway in hopes that St. Nick would be by with a treat to drop in them and wouldn't you know...he did!!! We thoroughly enjoyed our candy canes! And look how precious our shoes look lined up out in the hallway...
so hopeful...
ADVENT DAY 5 (Friday, Dec. 5th, 2014):
Play fun Christmas music and have a dance party during class meeting time. (We forewent the Christmas music and just played some great dancing tunes and ROCKED OUT- it was a BLAST!!! I love making these awesome memories with these sweet babies!)
ADVENT DAY 6 (Saturday, Dec. 6th, 2014):
1)
Bake cookies!
Even better, bake cookies with a sibling or other family member and share them with everyone for a great dessert treat. Yum! (I'm sure you have old family recipes, but on the chance you do not, I've posted some links to basic but common and popular Sugar Cookies recipe HERE, Snickerdoodles recipe HERE; Chocolate Chips recipe HERE, Peppermint Pinwheels recipe HERE)
ADVENT DAY 7 (Sunday, Dec. 7th, 2014):
1)

Do something around the house to make life easier for a family member.

Whether it's picking up a sibling's toys, straightening a parent's work space, or helping clean up the kitchen, pitch in as a family and do something nice for each other.
2)
Use only Christmas mugs for all of your drinks for an entire day.
Click HERE for some creative writing pieces from

Advent Day 2
HAPPY BIRTHDAY TO HAILEY
(5S) today!!! We hope you have the most magnificent day and the magic continues through this weekend! Oh how we LOVE you so!
Mrs. Schleg's elf, Noel, had a special "gift" of magic for Hailey this morning! HA!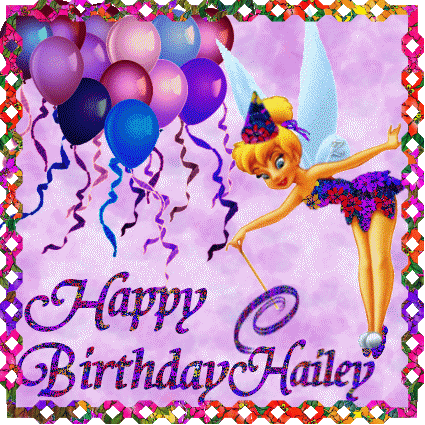 And also,
HAPPY BIRTHDAY TO MARGARET
(5S) tomorrow!!! We hope you have an extraordinary weekend celebrating the wondrous day of your birth! Oh how we love you so!
LANGUAGE ARTS:
Students got back their unit 2 assessments and I must say, I had chills- they absolutely KILLED them! Seriously, they did sensational as a whole and I am so, so happy and so very proud of them! Muuuuuuuch better than Unit 1, that's for sure! These grades have already been entered into their averages on Sycamore. The students completed their Wrong-Answer Analysis of these questions in class. THEN, we used the writing prompt (and argumentative/ opinion piece) from this assessment to do some peer scoring and editing. This will be reflected as a writing grade once I read through them all and get them graded. Finally, students completed their snowflakes from their Advent Day 4 activity.
HOMEWORK: none
SCIENCE/
SOCIAL STUDIES:
Students took their two assessments
HOMEWORK: vocabulary for next unit (Chapter 4) due Monday
MATH:
Students had a practice review over our Division chapter and also practiced with identifying errors in division problems.
HOMEWORK: if Division chapter review was unfinished in class, it is to be completed and due by Monday. REMINDER- MATH 2: Grocery Store Prices Project due Friday, Dec. 12th!
Math Review Test (from class) ANSWER KEY (you're welcome, kiddos- now GO REVIEW!)
page 1
page 2
page 3
page 4
RELIGION:
Poor babies had to finish their Science tests...ahhh! These kids have been testing all day :( BUT HEY, it's over and done with now, so YAY!!!
HOMEWORK: none
REMINDERS:
**School Liturgy (for Feast of the Immaculate Conception) - MONDAY, Dec. 8th
**Chick-fil-A day is Dec. 10th
**Barnes and Noble Book Fair- Dec. 12th from 3:00-9:00 PM (we earn 20% from any purchase that uses a voucher!
NOTE:
Voucher is SHOWN BELOW!)
**Christmas parties - Dec. 19th (10:45 - 11:45 AM)
**Half-day of school - Dec. 19th (Dismiss at 12:00 PM)
**Christmas Break is Dec. 22nd - Jan. 2nd (back at school Jan. 5th, 2015)
Have a FANTASTIC Friday and a WONDERFUL weekend!
xoxo,
Mrs. Thomas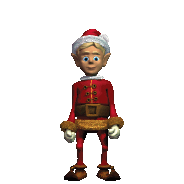 20 days until Christmas and only 9 1/2 school days left until break!
ADDITIONAL SCHOOL LITURGY (for Feast of the Immaculate Conception)