Yes friends, doomsday is upon us- we have run out of notebook paper! ahhhh! Apparently, Friday the 13th has cursed us with a lack of an essential school supply. If you are out and about this weekend in between bouts of basketball watching and find it in your heart to grab us some, we'd be most grateful! And, if you're feeling reeeeally generous, we could also use classroom scissors, highlighters, glue sticks, and EXPO markers
And yes, I said it...we are on our second Friday the 13th of the year (dun, dun, dunnnnnn)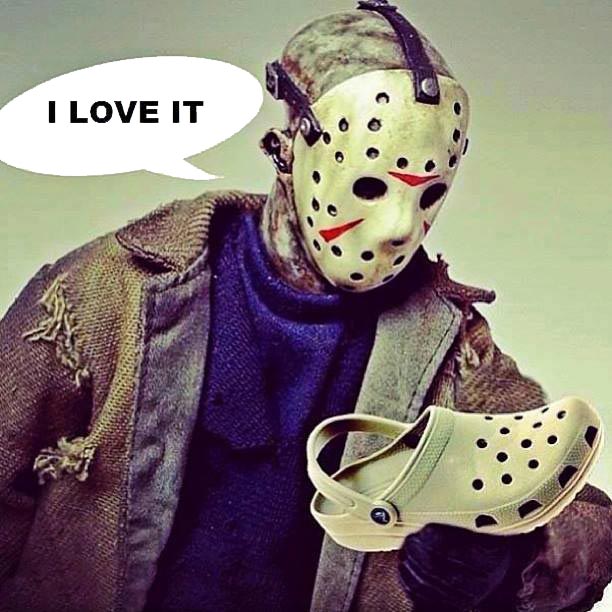 a Friday the 13th funny. Get it?!?
Yes, today is our girl, Courtney's Birthday...on Friday the 13th, no less! Happy, HAPPY Birthday, sweet girl! We hope you have THE BEST day! Oh how we LOVE you so!
Cole-MAN's birthday is this Sunday, March 15th! Happy HAPPY Birthday you crazy boy, you! We hope your day is the bomb dot com! Oh how we love you so!
TERRA NOVA TESTING:
Students completed Reading part 2; Vocabulary; Spelling; and Language Mechanics portions of their tests today. Upon completion, they had Science and Social Studies and Language Arts.
LANGUAGE ARTS:
LEARNING TARGET:
I CAN identify historical terms and characteristics in historical fiction.
We continued identifying characteristics to be found in works of historical fiction (artifacts such as clothing, music, cars; historical events such as The Civil War or the Revolutionary War; sayings or slang such as "washbasin" or "turncoat"; real places or people such as the South or President Lincoln). These characteristics help us to better visualize the event in history and identify the significance of the time and through these, history essentially comes to life through the stories centered around the work of fiction's protagonist and other characters.
Here are our practice pages from class and what we did with them:
We put these into categories (sayings, people, artifacts, terms, places, events) and then determined if each was past or present
I read this passage to the students (without the dates mentioned) and they had to identify the historical terms and use them to determine the historical era
THEN, the students read these passages and did the same as above
HOMEWORK: none (Terra Nova testing/ weekend)
MATH:
LEARNING TARGET:
I CAN add and rename fractions with unlike denominators.
Students continued practicing the skill of adding fractions with unlike denominators. Students worked on practice from their textbooks, workbooks, and common core practice sheets.
HOMEWORK: none (Terra Nova testing/ weekend)
Have a FABULOUS weekend!
xoxo,
Mrs. Thomas