March Madness is my ABSOLUTE favorite time of the year. I mean, here in Kentucky, we take
basketball
college basketball verrrrrry seriously (my son was born within 12 hours of UK winning their 8th national title, afterall!). Our legacy is widespread and our enthusiasm, contagious. There are certain things that each state does well and basketball is most definitely one of Kentucky's "things". In the land o' 5th grade, reading is something WE do well. While you, my 5th grade friends, may not share my affinity for this extraordinary time of year for college basketball fanatics, I do hope you'll join me in my enthusiasm for reading. I fan-girl all over some reading and I know that many of you do too. We sure have loved our Literature Circle experiences throughout the year...and book projects? Perfection. Thus, I have decided to instill a tournament of books we have read to determine which is the 2015 5th grade BOOK of the year. Which book is our favorite of all we've read/ heard about from our peers?!?
We
MOST of us all know that UK is the team of the year, but at school? At school, we need to determine the BOOK of the year!
(from last year)
You may be wondering HOW will we do this? Why, through bracketology of course! It IS March, afterall, and in keeping with the theme of "March MADNESS," we will be treating this like a tournament of books. Unlike the NCAA tournament, we will not be starting with a pool of 68 books...no way we have or could read all of that by the middle of March! Thus, we are jumping right to the SWEET SIXTEEN. I have selected 16 books that we've read in Literature Circles -OR- I've seen many of you reading on your own during class. We will then VOTE as each round of the NCAA Tournament takes place by completing our own brackets to determine a winner as certain books face off against another.
Now, you may be wondering about the reading of the books. To be able to vote on the face-offs on our bracket, you will need to have read each book. You can either: read the book, have the book read to you, or watch the movie. Our first round of voting will be taking place on Thursday, March 26th, so you have over 3 weeks (and no homework because of Terra Nova testing) to get lots of reading done! From there, we will have our top 8 books (the Elite 8) and then our Final 4, final 2, and then champion. This is not something where you vote because your best friend did, you determine your OWN opinion from your OWN reading experience. We are all unique with our own unique interests and this will give us a TRUE picture of the 5th grade's MUST READ book of the year! Ms. Ray will be giving you your brackets to fill in as you read each book and compare the two facing off against each other in each part of the bracket (we will have a life-size bracket posted in the classroom). If you have any questions about this, you can most definitely email me :)
With that said, it's time to get started and get reading...which book will be our 2015 SMA 5th grade book of the year?!?
Most of these I have SEVERAL copies in my classroom (see Ms. Ray to check them out so she can catalog and keep track who has what- please DO NOT just take them from my shelf!)
Number the Stars by Lois Lowry
SparkNotes HERE
Walk Two Moons by Sharon Creech
SparkNotes HERE
Roll of Thunder, Hear my Cry by Mildred D. Taylor
SparkNotes HERE
Bud, Not Buddy by Christopher Paul Curtis

A Corner of the Universe by Ann N. Martin
Holes by Louis Sachar
Harry Potter and the Sorcerer's Stone by J.K. Rowling
The Mysterious Benedict Society Book #1 by Trenton Lee Stewart
(FUN website HERE)
The Giver by Lois Lowry
CliffsNotes HERE
The Phantom Tollbooth by Norton Juster
Maniac Magee by Jerry Spinelli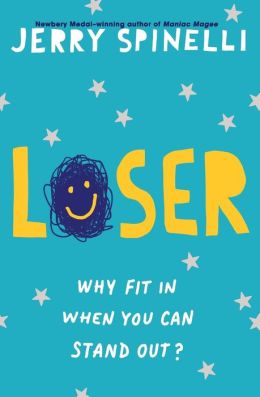 Loser by Jerry Spinelli
Shiloh by Phyllis Reynolds Naylor
Bridge to Terabithia by Katherine Paterson
The Lion, the Witch, and the Wardrobe by C.S. Lewis
Tuck Everlasting by Natalie Babbitt
Which is YOUR favorite?!? And which will be the Book Tournament Champion of 2015?!?