Happy Monday, All! I hope you had a phenomenal weekend- it was truly beautiful, wasn't it?!? Yesterday? Fabulous!
Henry is our NEW blogger for the week. Check out his first post
HERE
. Matthew is our new photographer (our little basketballer had Miss. Alyssa sub in for his role today though)- be sure to scroll to the bottom of this post to check out
his
her latest paparazzi pics.
LANGUAGE ARTS:
LEARNING TARGET:
I CAN determine text importance in realistic fiction. 2) I CAN analyze story elements and elements of realistic fiction.
We have finally jumped back into our concept of realistic fiction and the reading of our book,
Bridge to Terabithia
. Today, we focused upon analyzing realistic fiction: what it is; its purpose; how we approach reading it as experienced readers; and who tells the story in realistic fiction. We also read two excerpts of texts from our reading series and made connections across them. When reading realistic fiction, it is imperative to make connections to the text because it then becomes real in our minds and we identify how the story is a sequence of events that could actually happen in our real, everyday lives.
READING GROUPS:
Students learned the members of their brand new reading groups today and were able to work with them on organizers pertaining to our skill of focus and rereading of text excerpts from our reading series.
INDEPENDENT PRACTICE:
Students read chapters 7-9 of
Bridge to Terabithia
.
HOMEWORK: Bring in photo of friend or family member by Wednesday

(we will be analyzing relationships between characters so this is for a connection component in class to increase understanding of the concept)

; ALSO, students must have read chapters 7-9 of Bridge by Wednesday as well.
SCIENCE:
Students reviewed air masses and content from last week.
HOMEWORK: none
SOCIAL STUDIES:
Students examined their new unit which is explorers and explorations
HOMEWORK: none
MATH:
LEARNING TARGET:
I CAN explore and identify rules for divisibility.
A whole number is divisible by another whole number if, after dividing, the remainder is zero. In this lesson students explore and develop certain patterns when testing the divisibility rules for 2, 3, 4, 5, 6, 9, and 10. Exploring divisibility helps increase students' number sense and helps them become more aware of relationships and patterns among numbers.
We watched
THIS
video and engaged with
THIS SONG
to get familiar with the concepts at hand. We did MUCH practice with the exploration of divisibility rules. Some helpful websites and tips:
Divisibility by 3
; Divisibility by
5, 10, and 12
; Divisibility
Rules Chart
;
HOMEWORK: complete matrix organizer for divisibility practice on Edmodo (can be done in Math notebook, or chart can be printed from Edmodo).
this is the assignment page on Edmodo
RELIGION:
Students went over a saint and watched a video
HOMEWORK: complete chapter review (due Wednesday); test FRIDAY
Announcements/ REMINDERS:
**Tomorrow is RESOURCE DAY!
**Reservations for the Thanksgiving luncheon must be made by THIS Friday (Nov. 14th).
**Report Cards WILL BE POSTED on Sycamore (not mailed or sent in hard copy) THIS Friday, Nov. 14th.
**3rd grade is hosting a food drive for the next two weeks for their stewardship focus. Bring in non-perishable food items any time from now until Nov. 21st!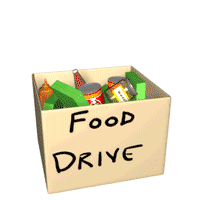 Have a tremendous evening!
xoxo,
Mrs. Thomas
Thanksgiving is 17 days from today and ONLY 9 school days left until BREAK!
MATTHEW'S PAPARAZZI PICS 11.10.14 (Alyssa [5S] subbed in for him):