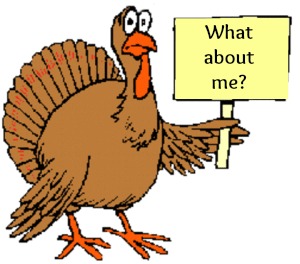 Happy November, all! It's our first Monday of one of my favorite months of the year...yippee yo, yippee yay!!! And don't get me wrong, I love Christmas music and Christmastime as much as the next person, but the holiday music and ads on November 1st?!? Wowza, we are speeding this process along, aren't we? Poor ol' Thanksgiving gets the brush aside almost every single year and it makes me sad. I love Thanksgiving; I especially love the symbolism this time of year represents.
We will be discussing in great detail our many reasons to be thankful this year and will be discussing it much! I feel it is so important for us to continually count our many blessings and gifts. We are so fortunate and so blessed- I know I certainly am to be able to have these sweet babies in 5th grade this year. They are so magnificent!
Our NEW Blogger for the week is Sam and our new photographer manning the paparazzi pics is
ColeMan
Cayman. You can access Sam's first blog post by clicking
HERE
. Be sure to scroll to the bottom of this post to check out Cayman's paparazzi pics for today!
Happy, HAPPY Birthday, Andrew
(5S)! We hope you have the most tremendous day, you delightful guy you! Oh how we love you so!
TOY BOWL-
CONGRATULATIONS TO OUR 5TH/ 6TH GRADE MONARCH FOOTBALL TEAM FOR WINNING THE TOY BOWL CHAMPIONSHIP THIS PAST SATURDAY!!! We are all so, so, soooooooo very proud of you and feel as if we have some celebrities sitting amongst us! You guys absolutely ROCK! Thank you so very much to Mrs. Baribeau for sending some pics over from this weekend- you got some behind the scenes photos that capture the enthusiasm and spirit of the day and I am so grateful you shared them :)
Our 5th grade cheerleaders are: Alyssa, Abbi, Kayla, Alexis, Cayman, Courtney, Riley, Baylee, Margaret, Janie, and Hannah
Our EXTRAORDINARY 5th grade football guys are: Brandon, Nate, Andrew, and Luke
HALLOWEEN PICS
: I have received only a few pics so far of the kiddos in costume- thank you so much to the parents who have already sent them over! If you get a moment and have some saved, please email photos to me at abby.thomas@saintmaryacademy.com or send them in with your student. We are LOVING seeing everyone look so fantastic and have such a wonderful Halloween experience!
Just a sneak peak at one SUPER fantastic photo I've already received :) Love that Henry!
Now, can I get like 50 more of these, please?!?