whoooo hoooo...Thanksgiving FEAST day. Feast mode, beast mode, people :)
I thoroughly enjoyed seeing so many of you and my little man was absolutely delighted with all of the attention! He ADORES "Mommy's students" and I'm so grateful to have students that want to love on him and give him so much attention. It means the world to him and to me, actually :) So THANK YOU, PARENTS for raising such attentive, considerate, caring, and kind kiddos!
Today we also welcomed the return of Mrs. Schleg! It is so very nice having her back in action amongst us!
LANGUAGE ARTS:
We review our idiom homework, completed our idioms presentations from yesterday, and had our Literature Circles
HOMEWORK: NEW roles and readings assigned (double the reading) and are due Dec. 4th. We had a BIG pow-wow about stepping up the effort to these assignments. We are halfway through 5th grade and I expect insightful analysis of reading assignments. No more of this half-hearted effort will be acknowledged or even graded for that matter. We are big kids with a BIG job to do, people!
SCIENCE:
Students read pages in textbook about weather and climate. They then wrote the definition of climate in their notebooks and discussed the difference between 30 years ago and today.
HOMEWORK: Chapter Review on pages 254-255 (#s 1-18)
SOCIAL STUDIES:
Students learned about early voyagers and explorations
HOMEWORK: notes on Edmodo for students to write on a piece of paper and return tomorrow
MATH:
LEARNING TARGET
: I CAN divide by divisors 11 through 19.
We reviewed homework and then began learning about division with 2-digit divisors! The students are actually catching on well!
Dividing by numbers in the teens may give students more problems than dividing by other 2-digit numbers because students often need to adjust their estimate of each digit in the quotient more than once.
HOMEWORK
: I am deciding to be SUPER nice and not give any homework- students will work on the homework they'd have for this concept tomorrow in class :)
RELIGION:
Students talked about the Jesse Tree.
HOMEWORK: none
**Students can wear UK or UofL shirts (or another college of their choice) tomorrow AND MAY WEAR JEANS!
**Tomorrow is the last day to bring in canned goods/ non-perishables for 3rd grade's Stewardship project
Have a fabulous evening!
xoxo,
Mrs. Thomas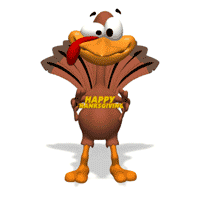 Thanksgiving is only ONE week from today and 1 school day left before break!