Hello all and Happy Thursday to you! It was so very nice seeing these babies all bundled up and cold weather ready this morning! Warm leggies = warmed dear old teacher's heart :)
We are having a QUIZ tomorrow in MATH over Divisibility Rules. Thus, I have linked some games for additional practice and review. Please see under the math section for these review links!
Henry's post for today can be found
HERE
.
LANGUAGE ARTS BLOCK:
LEARNING TARGET
: I CAN analyze relationships between characters.
Students worked on unfinished group work/ projects from yesterday and got their new chapter books for literature circles.
HOMEWORK: NEW Literature Circle books were assigned. First readings and roles are due by next Thursday, Nov. 20th.
SCIENCE:
Students discussed weather predictions and weather tools for forecasting weather.
HOMEWORK: none
SOCIAL STUDIES:
Students read pages from the text book about Marco Polo
HOMEWORK: Marco Polo worksheet
MATH:
LEARNING TARGET
: I CAN explore and identify rules for divisibility
We reviewed our homework and divisibility rules for 2, 3, 4, 5, 6, 9, and 10. Students will be having a quiz over these tomorrow.
HOMEWORK: WORKBOOK, page 32; Quiz over Divisibility Rules tomorrow. I have linked some websites for practice and review below:
RELIGION:
Master Gardener was not there as we had initially thought, so Ms. Ray adjusted by
HOMEWORK: study for test tomorrow
TOMORROW IS FRIDAY and Report Cards will be posted on Sycamore! Also, do NOT forget to send in your reservations for the Thanksgiving Luncheon next Thursday (Nov. 20th).
Canned goods are also still be taken for 3rd grade's stweardship project. Our box is seriously lacking some goods, so please send, send, send these in if you can! All donations are welcomed and appreciated :)
Our NEXT Coffeehouse is NEXT Friday, Nov. 21st.
Have an extraordinary evening!
xoxo,
Mrs. Thomas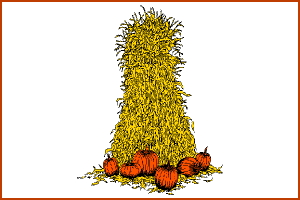 Thanksgiving is 2 weeks from today! Break is only 6 school days away!