Hello Families and Friends and Happy Wednesday to you! We are thawing out over here at SMA and hopefully you are too!
Ummm... did you
SEE
those C-A-T-S last night?!? Holy moly, ay carumba, double WOWZA, they. were. INCREDIBLE beyond belief! Sorry Cards fans, but you know this too :)
Love this. Loooooove this.
Theme of the game?!? THIS. Blocked shots. Oh, you want to score, Kansas?!? Nope. Nope. Noooooope.
We began our day by getting to see the 4th grade's Veteran's Day performance and let me tell you- THEY. WERE. WONDERFUL! I'm so glad we got to see their awesome performance and kudos to Mr. Burt for a truly fabulous job orchestrating them throughout.
Today was Ms. Ray's last day for a while. She has stepped in in this transition and done beautifully! I am so confident in her abilities and know she will be an incredibly valuable and tremendous asset to SMA come January in my maternity leave.
LANGUAGE ARTS:
LEARNING TARGET:
I CAN define the literal meaning of idioms.
Our lesson today was upon idioms which sounds like a hard concept, but was actually quite fun and one of my favorites to teach! The students had a terrific time looking at common idioms and analyzing their meaning. We practiced with a game and then by using
THIS
sheet and
THIS
website. THEN, student were assigned an idiom. They first had to draw what they pictured when they heard the idiom. Then, they wrote what the idiom means and provided an example. They are now hanging on our "Something to tweet about" board and let me tell you...THEY'RE PRECIOUS! They truly did a wonderful job!
HOMEWORK
: complete Idioms practice sheet. Literature Circle roles due tomorrow as well.
SCIENCE:
Students read about climates and watched an introductory video.
HOMEWORK: none
SOCIAL STUDIES:
Students learned about Christopher Columbus
HOMEWORK: worksheet
MATH:
LEARNING TARGET
: I CAN estimate quotients using compatible numbers.
One way to estimate quotients is to use compatible numbers, where one numbers divides the other evenly. Estimating with compatible numbers relies on basic multiplication and division facts and patterns. The advantage of using compatible numbers is the efficiency with which an estimate can be made. Finding compatible numbers is like finding something that goes well together- finding numbers that can be partners in crime...like PEANUT BUTTER, JELLY TIME!!!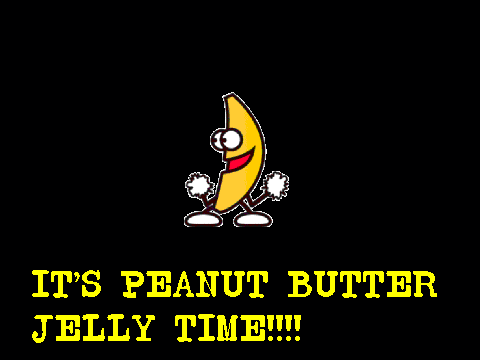 COMPATIBLE NUMBERS?!? Peanut Butter Jelly time!!!!
HOMEWORK: Complete practice page given in class. Be patient and work through it the best that you can! YOU CAN DO THIS!
RELIGION:
Students had a choice between 3 separate prompts for a writing assignment about Thanksgiving. They had a terrific time!
HOMEWORK: none
NOTEWORTHY NEWS:
**

Mrs. Schleg comes back TOMORROW!
**

Tomorrow is our Thanksgiving Luncheon at 12:10!
**

Mass is Tomorrow as well!
**

Coffeehouse is FRIDAY! Hope to see everyone there!
**

Students may wear

UK or UofL

shirts to school on Friday with uniform bottoms! I hope to see A TON of blue because it's clearly the right choice (tee-hee...just "pulling your leg" <--see what I did there? See that IDIOM?!?)
Have a wonderful Wednesday!
8 days until Thanksgiving and ONLY 2 school days left until BREAK!!!