Election Day, people...did you vote?!? I am headed to the polls myself immediately upon closing time here!
It was
RESOURCE DAY
for our 5th graders today, so only a few announcements/ reminders...
MATH:
Division packet pages due tomorrow
SOCIAL STUDIES:
Test on Thursday
LANGUAGE ARTS:
Book Projects due Thursday
MISCELLANEOUS ANNOUNCEMENTS/ REMINDERS:
1)
The end of the first trimester
is THIS Friday (Nov. 7th). We will have all grades posted and completed for your cognizance, review, reference, files, etc. (via Sycamore) by NEXT Friday, Nov. 14th. Please log-on there to see these postings. Only assignments/ grades completed up until Friday Nov. 7th will be included in this average.
2)
VETERAN's DAY
is Tuesday, Nov. 11th. 4th grade is hosting an event in the gymnasium for all Veterans and family members of veterans attending this program.
3)
PICTURE RETAKE DAY
is Nov. 7th.
4) OUR SMA
THANKSGIVING LUNCHEON TIME
is at 12:10PM on Thursday, Nov. 20th. Reservations MUST be made by Friday, Nov. 14th! The reservation form can be found on
www.saintmaryacademy.com
under the Newsletter tab AND on Sycamore's homepage.

5)
COFFEE WITH ADMINISTRATIVE TEAM
: The very first installment of this opportunity will be THIS Friday (Nov. 7th) from 8:15-9:15 AM
6)
COLD WEATHER ATTIRE:
I have noticed so many of these babies running around at recess without appropriate outdoor apparel for the temperature outside. Each time, I talk with them about being responsible 5th graders who check the weather THEMSELVES, but could you check in with them too just to give them that extra nudge towards a coat, sweatshirt, sweater, jacket...PARKA?!? tee-hee.
7)
Chick-fil-A Day
is Nov. 12th!
Have a tremendous Tuesday, Friends!
xoxo,
Mrs.Thomas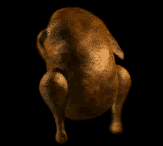 Thanksgiving is 23 days away and ONLY 13 school days from today is our break!