Helloooooooo!
Hello! (
is it me you're looking for?!?
) Ha!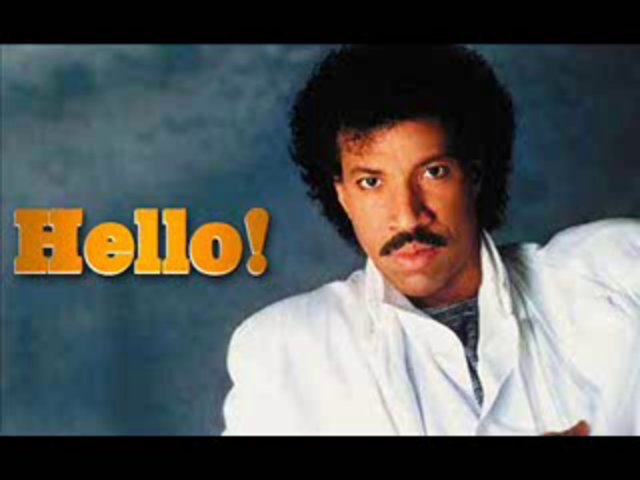 Sorry, I needed a little comedy relief on this slow Monday- you?!? This morning was rough in waking up and I thought I might be alone, but the kiddos seemed to share in my grumpies today. Hopefully you fared much better through your day. We adjusted through ours and got right on track!
I think this is how we all felt this morning, yes?? Even my sweet little man was WORN OUT!
MAYBE I'm still a tooch grumpy because of THIS?!? We were totally "poo-pooed" on by the refs if you ask me...
I do NOT see a ball in motion here...do you?!? grmpf.
We have a NEW Blogger this week! It is
Mr. Brandon Dries
! He is already up to some fabulous work and I hope you have some time to read his extra posts this week :)
I mentioned in the email link to this blog that I will be sending home a sign-up sheet for conferences. I spoke too soon and I am so very sorry! Mrs. Zettel informed me that there will be a sign-up forum on Sycamore posted in the upcoming days of this week or start of next (thus, I will NOT be sending home sheets for you to sign-up for a time). I will be sure to alert you of that so you can get on and sign-up with more likelihood of getting a time that best suits you. If you know without question that you are unable to attend during the regularly scheduled conference times, please contact me and we will set up an alternate time.
READING:
Learning Target
: 1) I can utilize punctuation cues. 2) I can use effective pacing to make my reading sound like storytelling.
This is a skill that is often overlooked in the intermediate grades and beyond. While our students are certainly more advanced in their literacy skills, their read-aloud fluency is not always tip-top. Thus, it is imperative we continuously review and practice this skill. This is easily done using poetry and Reader's Theater. We used
THIS
website and
THIS
website to create a theme poem that we will use all week for our group fluency read-aloud practice. We reviewed the skills of fluency and checklists that we'll be using to monitor ourselves as we read aloud (shown below). Students then got into their reading groups and began reading through a Reader's Theater script to practice the emphasis of these read-aloud fluency skills.
we used the THEME poem website to create this poem for our whole-group fluency practice
HOMEWORK: Thomas homeroom: Theme poem to be completed by TOMORROW MORNING.
MATH:
Learning Target:
I can add and subtract decimals.
This is a skills that students have practice in 4th grade, but we took it a step further by going up to the thousandths. We created notes and tips for this concept and then I gave them some common core practice sheets to practice the application.
HERE
is a video for more tips in action... and
THIS
is a Baseball Adding Decimals Game;
Baseball Subtracting Decimals Game
;
Basketball Adding Decimals Game
;
Basketball Subtracting Decimals Game
.
HOMEWORK: Adding and Subtracting Decimals Worksheet packet due by Wednesday
SOCIAL STUDIES:
Students worked on projects for Mrs. Schleg
HOMEWORK: finish paragraphs (if applicable)
RELIGION:
Students went over contents of test scheduled for Friday, Sept. 19th. They also worked on their Scrolls.
HOMEWORK: none
SCIENCE:
Students worked on content review in preparation for their test this coming Wednesday.
HOMEWORK: study for test
LANGUAGE ARTS:
We got to hear the candidate's speeches for 4-H office!!! Waaaahooooo!!! They did AWESOME and I am so proud of them! We are so lucky to have any one of them lead and execute our 4-H club meetings! I'll be posting videos of speeches throughout the week and prior to voting on Friday so... 1) you can see your child's speech 2) students can re-watch the candidate at home and get a good idea of who to vote for based on qualifications and not popularity :)
HOMEWORK: watch the speeches this week and privately decide upon your vote (do not allow yourself to be influenced by others or voting for someone who is your BFF. We want the best possible candidate leading our meetings as this is for the best of the WHOLE class! Choose wisely!
Presidential Candidate Speeches (Schleg)
(note, some did not upload all the way, so there may just be the beginning snippets)
Alexis
Garrett
Nate
Vice-Presidential Candidate Speeches (Schleg)
Riley:
Andrew:
Nathan:
Presidential Candidate Speeches (Thomas)
Henry (part 1):
Henry- Part 2:
Henry- Part 3:
Cole:
Vice-Presidential Candidate Speeches (Thomas):
Maddie:
Courtney:
Brandon:
I will post Secretary and Reporter Videos tomorrow! Sorry some are sideways...could NOT figure out how to rotate them! Ahhhh! Hope you enjoy anyway :)
Have a marvelous Monday! And, GO COLTS!
xoxo,
Mrs. Thomas
P.S., Tomorrow is RESOURCE DAY!!!