One more workday until the weekend, friends! Happy Thursday to you- I hope you are well and wonderful! Last night, I graded about 30 math tests (trust me, that's all I could squeeze in during the 3 hour window between Jack's bedtime and mine!) and I must say, I am MORE than pleased! Out of those 30 tests, not one single grade was less than a 'B'!!! And that was a hard, hard test (believe me, you'll see that it's quite the doozy when it comes home tomorrow). I am beaming with pride for these sweet babies! I know they are going to be so pumped and well, THEY SHOULD BE! As should you! Seriously... it was tough, tough stuff. I have 30 more to grade tonight and will get them back tomorrow. If your student happens to score below a 'B', don't freak! There are plans in motion to help them learn from these mistakes- it is the topic of focus and on deck for tomorrow (for all!).
**PLEASE, PLEASE, PLEASE make sure your child visits some (or all) of the many multiplication and division drills, games, and practice pages that I've linked under the math section. Our next skill is worlds beyond basic drills, so it is absolutely imperative that basic facts mastery and understanding of the concepts is present in your child's learning and memory bank!**
MASS:
Father Jack discussed letting our lights shine in all areas of our lives (our Faith, academics, compassion, love, talents, etc.).
LANGUAGE ARTS BLOCK:
Learning Target:
I can utilize punctuation cues. 2) I can use effective pacing to make my reading sound like storytelling. 3) I can demonstrate the superlative and comparative forms of adjectives.
This afternoon, "Master Gardener" is coming during our Religion/ Math time. Thus, I had several friends needing to complete their math assessments from yesterday and needed to use our newly extended reading time to do so. While those students completed their tests (and needed silence to do so), I had the others completed reading group activities, but independently. Students completed their independent practice from yesterday (correctly conjugating adjectives into comparative or superlative form) AND had two options to choose from in completing a quick character/ book study/ activity upon their literature circle book.
HOMEWORK: Literature Circle roles and readings are due by TOMORROW. Also, if a student wishes to have a prop for Reader's Theater, tomorrow is the day to have them with you.
SOCIAL STUDIES:
Students went over the upcoming chapter and materials in their new unit of study over the more recent and modern day Indians (Cherokee, Shawnee, Chickasaw, etc.)
HOMEWORK: none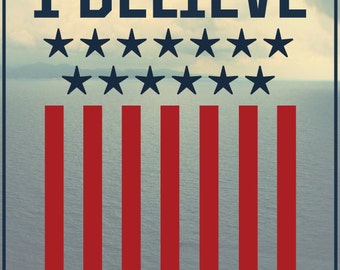 SCIENCE:
Students went over what to study in preparation for their tests tomorrow.
HOMEWORK: Tomorrow is the SCIENCE TEST! Study, study! You know the USA chant from the World Cup this summer? "I believe. that. we. will. win"??? Well, "I believe. that. you. will. ROCK!!!"
MATH
/
RELIGION:
Master Gardener came during these times for students and they got to visit and work in the garden! Please visit the Jefferson County Master Gardener Association website by clicking
HERE
for more information.
HOMEWORK: none to either- HOWEVER, in Math, we will be moving onto Multiplication and Division- visit some sites below to dust off that basic facts skills, knowledge, and speed!
ALSO
--> Print off some of THESE sheets (click below) for some drill practice at home (give yourself 2 minutes for completion. Can you do them all?!?):
Multiplication:
12s
11s
9s
8s
7s
6s
MIXED1
MIXED2
MIXED3
MIXED4
MIXED5
Division:
9s
8s
7s
6s
4s
3s
MIXED 1
MIXED 2
MIXED3
MIXED4
MIXED5
REMINDERS/ ANNOUNCEMENTS:
**Parent-Teacher Conferences are less than a week away! Please sign-up using the forum on Sycamore if you have not already!
**Please send donations for Monarch Mile!
**Check out Kayla's blog post by clicking
HERE
.
Have a thrilling Thursday evening!
xoxo,
Mrs. Thomas